Bose SoundLink III Bluetooth Speaker Review
The new and improved Bose SoundLink III is an excellent addition to the Bose Bluetooth speaker line and a pretty good upgrade to the previous generation SoundLink III but is it worth the high price tag? lets find out.
Design and Features:
The Bose SoundLink series are usually intended for a more mature crowd or sound enthusiast because the speakers are not super fancy and do not have all the latest bells and whistles so the majority of people who get the soundLink series are looking for sound quality over everything else.
The Bose SoundLink III incorporates Bose's traditional minimalist look, a solid quality feel with a nice slim and sleek body with almost the same dimensions as the previous gen soundLink II but slightly wider. The smooth edges and slim design give the speaker a good feel when you move it around.
Although the Bose SoundLink III is fairly slim and sleek it is pretty heafty, weighing in at 3.0 Pounds so it is not as portable as the Bose SoundLink Mini but moving it around the house or even taking it to a picnic once in a while is not an issue.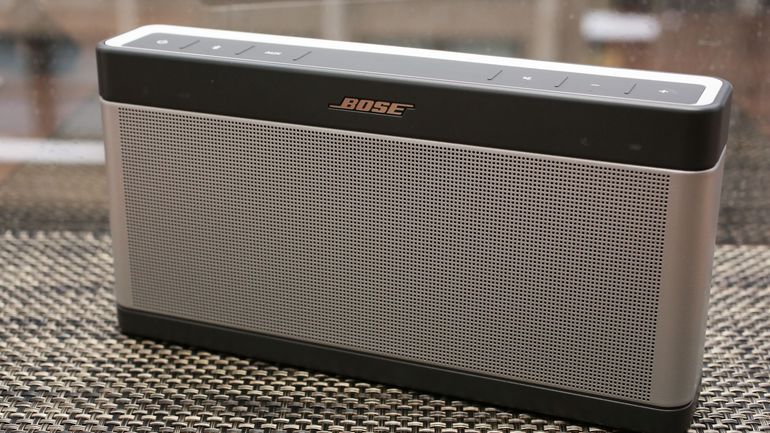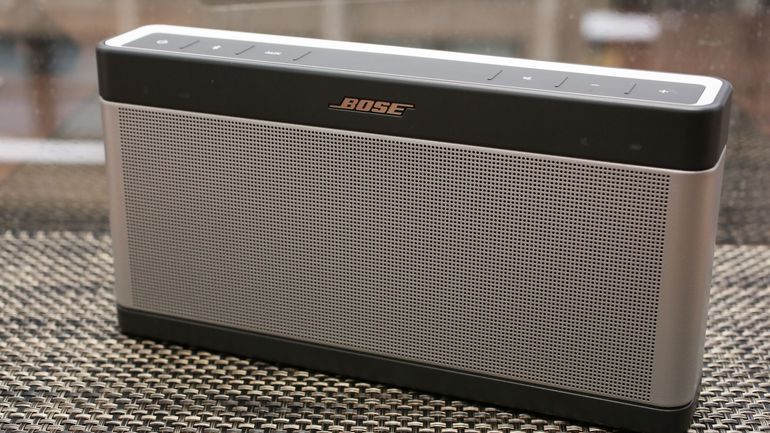 The Bose SoundLink III does have that minimalist design aspect so you do have the basics with a regular aux port and a microUSB on the back which only functions as a firmware updater so you wont be able to charge any devices with it. The battery life is greatly improved to 14 hours from its previous generation which was only 8 hours. You also have your basic functions on top of the device which include your power button, volume & mute controls, Bluetooth pairing button. There is a nice row of LED indicator lights for Bluetooth, battery life, mute, and aux input. Like I said the Bose SoundLink III does not have any special features like speakerphone, its not to versatile and it certainly can't swim in the water, it is designed strictly for sound purposes so lets find out if its good at what it was designed for.


Sound Quality:
The sound quality of all Bose products do not disappoint and the Bose SoundLink III is no exception. The sound is bright and rich and very crisp as well. The Bose SoundLink III is noticeably louder than the previous generation model and even when you max out the volume the quality is still there with no distortion. The bass is more than enough in a speaker this size and I like how the bass is not overpowering so you can really enjoy the clarity but the bass also does a very good job of producing the lower frequencies so its a very balanced in terms of sound.
So if you want a solid performing small size Bluetooth speaker and you have the cash to do so, I say why not? The Bose SoundLink III is one of the best portable bluetooth speakers on the market and you won't be disappointed.
Product Details:
Speaker Weight: 3 pounds
Speaker Dimensions: 1.9 x 10.1 x 5.2 inches
What's in the box
Bose SoundLink III
AC Charger
If you have a bigger appetite and are looking for something more powerful, a bit more costly and also an exceptional speaker then check out the Soundcast VG7.