5 Patio Trends That Just Aren't Cool Anymore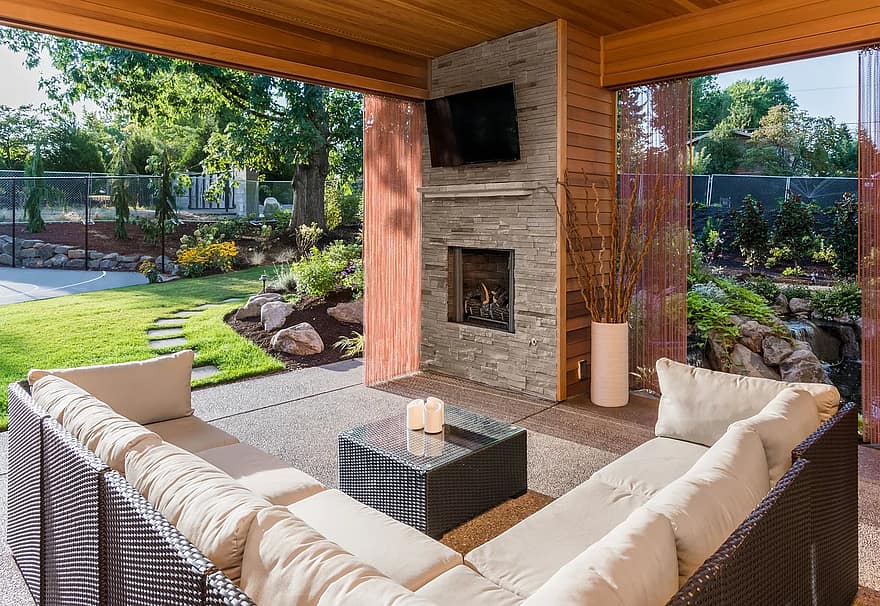 Ah, summer. It's the best time to hang out on the outdoor patio and enjoy the beautiful warm weather. And nothing quite makes a house for sale– or an apartment for lease– more enticing than a well-designed patio.
Since outside space is extremely desirable to potential buyers, it's vital to have your patio looking its finest before of a sale. Prior to putting your home on the marketplace, think about ditching these 5 outdated outdoor patio trends and welcoming a chic and contemporary staycation right in the backyard.
Too Many Potted Plants
When you head out on to your back patio for a morning cup of coffee, you don't really want it to feel like you're hiking through the jungle – or like you need a machete to cut a path toward your patio chairs. Nicasio Latasa, a landscape designer in San Diego suggests using potted plants sparingly.
"Consider getting rid of a portion of your potted plants and the ones you do keep, make sure they're in fun, decorative pots that add to the feel of your patio area. Reducing the plant clutter will open up the space and make it more inviting for potential buyers."
What kind of plants should you use? Phase your patio into areas and stay committed to a plant (tall turfs are most popular right now). If you want to be surrounded by leafy goodness, set some turf rather than filling the space with plants.
Wood-Burning Fire Pits.
Burning wood in general can be a genuine pain. Not only do you need to buy wood logs or split wood yourself, lighting and keeping the fire lit can be a pain as is constantly cleaning the ashes. Gas fire pits are a great, clean option, which are much easier to use.
If you can afford to have a built-in fire feature that's a great option, but if you want a fire pit that's less expensive you can find some amazing propane fire pits and fire tables that won't break the bank.
Rounded Furniture
If you really want to make your patio and oasis that people will enjoy, ditching the old, dated patio furniture is a great start to update your outdoor space. Square, modular furniture will give your patio a contemporary feel like that of an exclusive hotel or resort.
Also, a cabana or pergola covering with retractable curtains will provide a fun vibe for any outdoor space. If you really want to take it up a notch, install a T.V. so you can enjoy movies and sporting events with friends and family. These are extremely popular options that will wow potential buyers.
Tiny String Lights
Small Christmas style lights look cheap and don't put off enough light for entertaining. Larger Edison bulbs are still very popular and they emit warm, diffused light that's perfect for gatherings and events. You can find Edison bulb strands in traditional incandescent or LED options that are extremely affordable.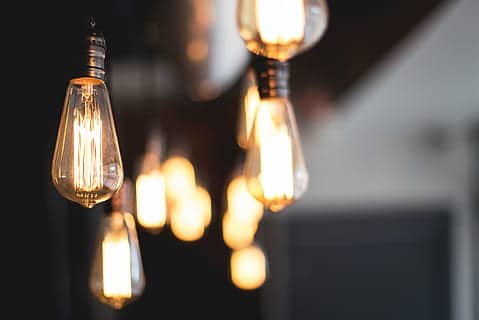 Make sure you have good mounting points for the lights and consider installing heavy duty metal poles when needed to anchor your lines. This will keep them from sagging and high enough off the ground so people aren't bumping into the bulbs.
A Shabby-Chic Flea Market Vibe
The flea market feel is out, Latasa says. Try to come up with a theme and go with patio cushions and accessories that tie your patio area together.
"Choose a couple of colors and go with those throughout. Minimal is better. Wicker furniture with bold colored cushions in navy blue or burnt orange give an elegant look while adding a pop of color. Keeping it simple really makes a difference. Get rid of anything besides your furniture and plants. Everything else is just clutter."
Follow these simple tips and you'll have a beautiful patio area that will be the envy of all your friends. If you're selling your home, potential buyers will fall in love with the clean, contemporary feel of the space.
Amazon, Amazon Prime, the Amazon logo and Amazon Prime logo are trademarks of Amazon.com, Inc. or its affiliates. This website is a participant in the Amazon Services LLC Associates Program, an affiliate advertising program designed to provide a means for sites to earn advertising fees by advertising and linking to Amazon.com. We may earn a commission when you click on links and make purchases on Amazon.

Become a yard master!    Get tips and ideas for creating a beautiful backyard