Weber 57060001 Q3200 Liquid Propane Grill Review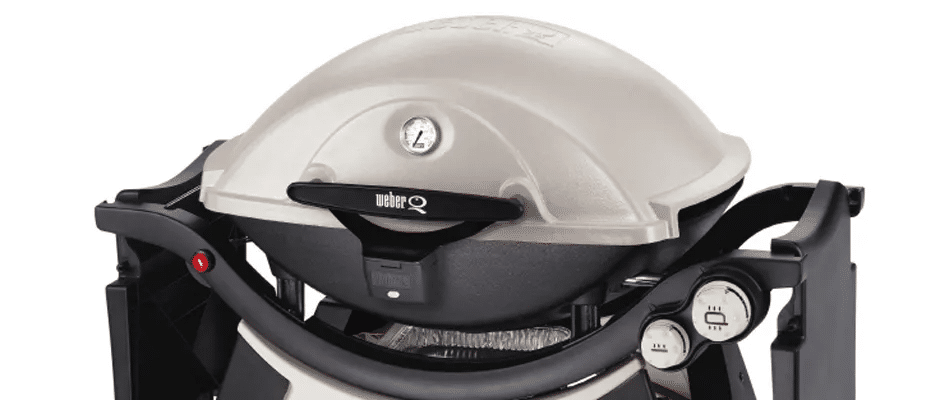 The Weber Q320 is a portable, stand alone gas grill. It has two burners made of stainless steel and  21,700 BTU per hour. The cooking surface has a total of 462 sq. inches of sizzling cooking surface that will accommodate 2 whole chickens, 36 hot dogs or 18 hamburgers at a time. The Weber gas grill has a 70 sq. inch warming rack to keep it all warm and toasty until meal time. The ignition is state of the art, push button, electronic ignition and the unit also has 2 folding work tables and tool hooks and infinite control burner valves.
The gas grill is powered by a standard 20 pound propane tank that is sold separately. The cart is stationary, but can be moved easily. The gas grill is cast aluminum, and is equipped with a removable catch pan, centered thermometer and weather resistant lid handles.
As in the case with most Propane Gas Grills, Amazon.com has the best price on the Weber Q 320.

One of the top fan favorites of this Weber is the functional design of the gas grill and sturdiness of the cart. The grill has a very nice safety feature for the tank not always found in a gas grill. The propane tank is locked in place to prevent shifting and the cart is equipped with a counter weight to prevent the gas grill from tipping. Lighting the burners is easier than ever before with the AAA battery powered ignition. The outer burner ignites the center burner automatically. Another feature that is tops with owners of the gas grill is its ease to assemble and can be completed by one person, although a second person just makes it easier. Those that upgraded the Q300 with the Q320 found the grill cover fit the newer model just fine.
.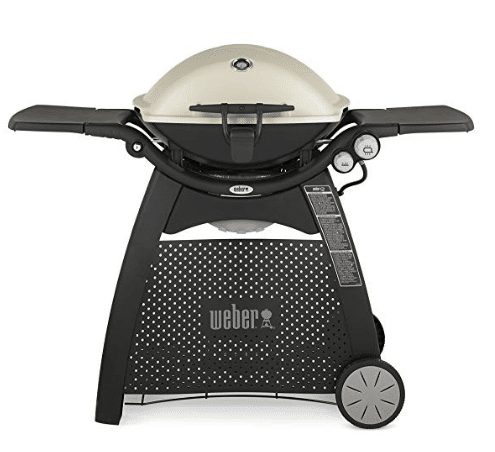 There was not much consumers did not like about the Weber Q320 gas grill. Some of the users found the lid handles suffered failure after a short time and getting replacements turned into a time consuming task. Several of the consumers who purchased the gas grill found the ignition switch did not last long and found it cumbersome to replace. Even though the gas grill is fairly easy to assemble, some found the drip pan a bit difficult to slide into place.
The Weber Q320 is an all in one gas grill that fits the needs for a medium size gathering, about a dozen people maximum. The enamel coated cast iron cooking grate cooks food evenly no matter where on the grill the food is placed. The grill is easy to clean, making clean up a snap. The quality and workmanship that has gone into the grill makes it a favorite of grillers of all levels. The locking propane tank is a much appreciated safety feature that is not found on many other gas grills. The second burning tube allows the grill to heat up faster, and cooks at an even 400 degrees even in cold weather, making it possible to enjoy year around cookouts and barbeques

Become a yard master!    Get tips and ideas for creating a beautiful backyard